Junior PCSOs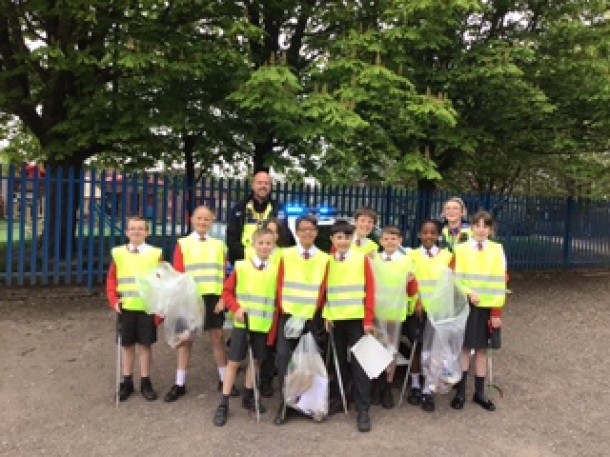 CONGRATULATIONS to our new Junior PCSOs ! We had lots of super applications but these candidates excelled!
Our Junior PCSO's will work alongside West Midlands Police helping with topics at school and in the community. These include:
How to keep you and other people safe on the roads around school.
Helping keep school and community clean and tidy.
Being a friend to anyone who is maybe having problems at school or at home.
Being safe when using the internet.
We are really looking forward to working with PCSO Broll-Wills and PCSO Duckers @Sutton_WMP on this exciting project.